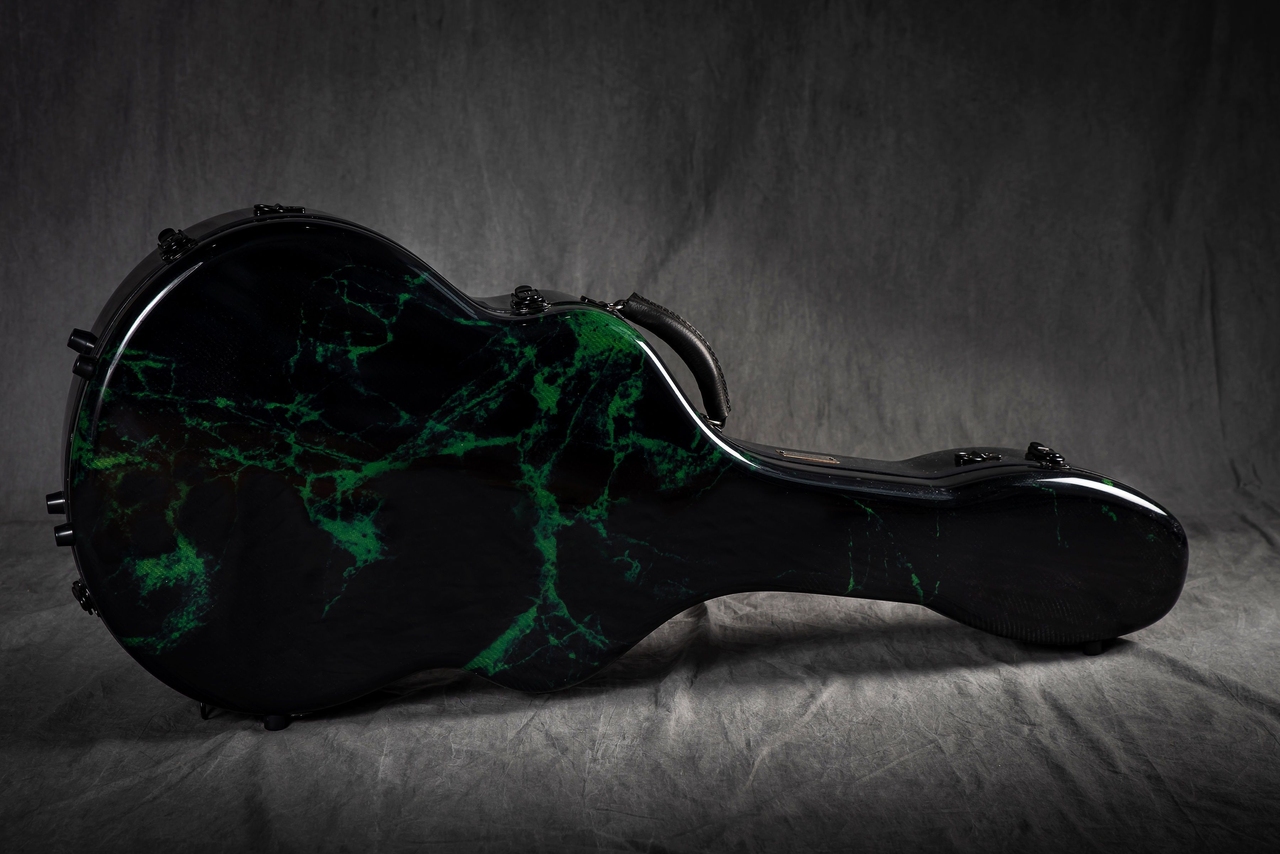 Pellerin hardshell Custom Case
Carbon fiber Hoffee with custom graphic
Pellerin Hoffee Case features a composite shell built of genuine carbon fiber.
Arched and reinforced shell on the top and bottom for even more strength. Clear finish showing the black carbon fiber combined to the custom design like the one in the picture.
Case top and bottom join at a tight fitting, tongue-and-groove, water-resistant seal.
Comfortable leather handle located for optimal carrying balance.
Durable hardware includes three strut hinges that eliminate the need for a lid strap, and four secure locking draw latches.
Fitted interiors, crafted of premium fabric, feature a generous storage compartment.
Lengthy neck support, snug neck yoke and top & bottom headstock pads cradle and protect your valued instrument.
Cases weigh 11-13 pounds depending on size.
**Please note that since the cases are hand-made the weight can vary.**
Details
Materials:
Carbon fiber/Leather